What your membership means to the athletes
Funds raised by the Booster Club go to support ALL East athletic teams, coaches, and trainers.
Below are some examples of the items purchased by the Booster Club:
• Upgrades to the weight room including equipment and carpeting • End Zone cameras • Upgrade to the sound system • Upgrades to the concession stand • Football blocking sled • Basketball rebounders • Batting cage net • Soccer bags and cones • Track Meet EZ tents • Upgraded volleyball standards • Wrestling mat • Outdoor portable drinking fountain • Bleachers in the East gym • Camcorders, iPads, and laptops to record game film for coaches and Hudl •
Save
Save
Spartan Golf Classic Information

Thank you to everyone who helped to support the 2018 Spartan Classic on June 15, 2018. We had 100 golfers, over 100 volunteers and many sponsors/donors who all played important parts in making the event a huge success!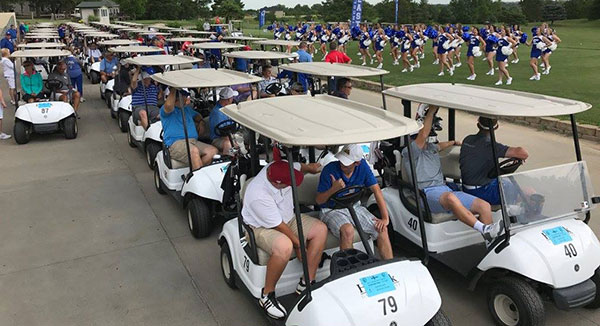 Check out these new items!
Impress your neighbors and be the talk of the neighborhood when your show your Spartan Pride!!
Now available for purchase: 3X5 foot East Spartans flag! Two designs to choose from. To place your order, please email the Lincoln East Booster Club – Flags are $50.00